CV and Profile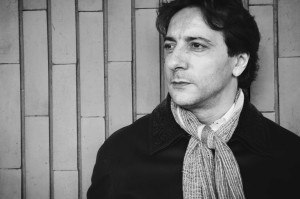 Cognitive psychologist, university teacher, cybersecurity researcher.
Former Director of Communication of National Cybersecurity Lab (CINI), Master Director in Public and Institutional communication at Link Campus University,  I did teachings, studies and researches at Stanford in California, Sapienza University of Rome and Accademia Di Belle Arti of Carrara. I'm currently teaching online journalism techniques and creative writing at Link Campus University.
I worked as senior information officer for the Presidency of the Council of Ministers as an expert in public communication, beginning at the Italian National Center for Informatics,  Cnipa, today Agid, and for the Department for Digitalization and Innovation of the PA (DDI).
As an expert journalist on innovation topics, I worked for Il Sole 24 Ore, Wired, L'Espresso.
Expert journalist in Internet governance, copyright, encryption, privacy and cybersecurity. I write for La Repubblica.
This strong passion for writing and innovation led me to publish over 30 books about the digital world, among them: Revolution Open Source (Apogeo/Feltrinelli 2011), Network Enemies (Rizzoli, 2010) and A Hacker Dictionary (Manni, 2014).
I'm also reporter for the italian public television in the RaiUno tv program "Codice. Tutta la vita è digitale" and my last book is "Thirty Years of the Future. When Internet arrived in Italy" (Manni Editori, 2017).
Read More: www.it.wikipedia.org
Articles, Open-eds, books and scientific essays: www.dicorinto.it
BOOKS
(2001) La sfida al G8, "Don't hate the media, become the media", Manifestolibri, 2001, ISBN 8872852617
(2002) con Tommaso Tozzi Hacktivism. La libertà nelle maglie della rete, rilasciato con licenza GFDL, ManifestoLibri, 2002, ISBN 8872852498
(2005) La privatizzazione della vita. Brevetti, monopoli, multinazionali. Le alternative alla mercificazione del mondo, "Liberi e binari. La convergenza tra i programmatori sostenitori del software libero e i movimenti sociali", Punto Rosso Edizioni, 2005 ISBN 88-8351-041-0
(2005) Rete, "La democrazia dell'informazione tra TV e nuovi media", Carocci.
(2006) Revolution OS II, rilasciato con licenza creative commons, Apogeo Editore, EAN 9788850323272
(2006) L'innovazione necessaria", RGB Editore, ISBN 88-6084-038-4.
(2006) Rete, "Open Source Politics", Carocci, 2006. ISBN 88-430-4000-6
(2007) Parole di una nuova politica. "Open Source", XL Edizioni, ISBN 978-88-6083-012-8
(2009) Contenuti aperti, beni comuni. "Culturalazio.it: una piattaforma "open" per gli user generated contents", McGraw-Hill Companies, ISBN 8838665524
(2009) E-gov 2.0: pave the way for eParticipation. "Culture, a common heritage", Eurospace, ISBN 978-88-903018-3-4
(2010) Europa 2.0. Prospettive ed evoluzioni del sogno europeo. "Internet e l'Europa", Ombre Corte, ISBN 978-88-95366-68-5
(2010) Il senso dell'innovazione. Conversazioni con Paolo Zocchi per ricordare per continuare a fare!. "Così il web aiuta la pubblica amministrazione ad innovare", Plus Pisa University Press, ISBN 9788884927095
(2010) con Alessandro Gilioli, I nemici della rete, BUR-Biblioteca Universale Rizzoli, ISBN 9788817042758
(2011) Comunicazione liberata. Altri modi di comunicare e partecipare. "Hacktivism. Gli hacker e l'economia informazionale". Brioschi Editore, 2011. ISBN 9788895399638
(2012) Come si fa. Tecniche e prospettive di rivoluzione. "Hacking netculturale e sabotaggio" Manni Editore, 2012. ISBN 978-88-6266-414-1
(2014) Un dizionario hacker, S. Cesario di Lecce, Manni Editori, 2014, ISBN 978-88-6266-516-2. (pubblicato con licenza Creative Commons)